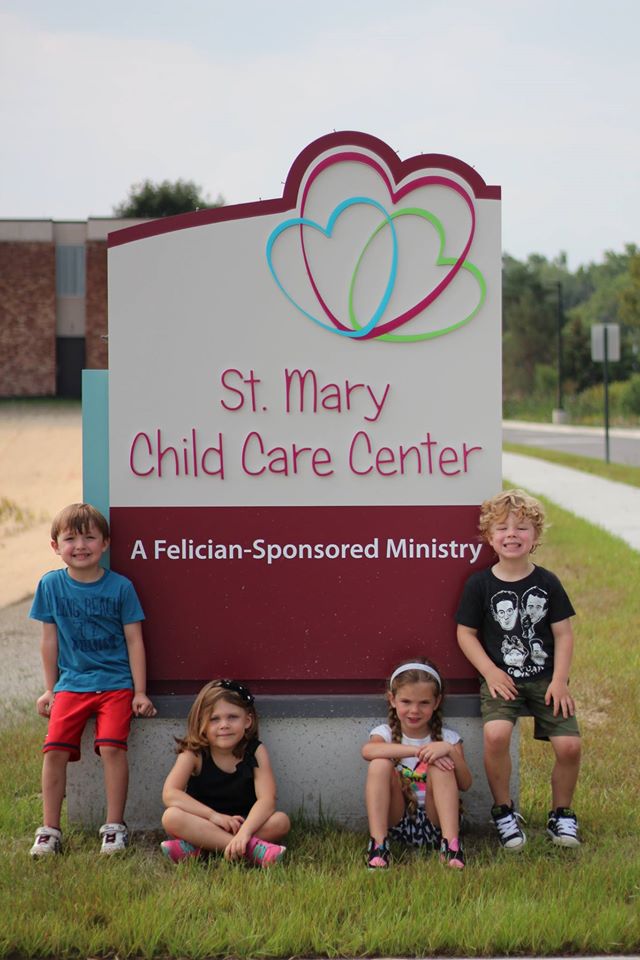 Our Child Care Center
St. Mary Child Care Center has provided children with a healthy and happy preschool experience for nearly 30 years. Our Center offers Infant, Toddler, Preschool, and Kindergarten Readiness Programs for children 2 weeks to 6 years of age in a safe enviornment centered around positive child development and amplified with creativity and imagination.

We are dedicated to a program rooted in Catholic values and traditions. We support our Felician Ministry and The Felician Core Values, Respect for Human Dignity, Compassion, Transformation, Solidarity with People in Need, Justice & Peace.
Our staff is educationally prepared and experienced in the field of child development. Our goal is to nurture and guide your child in reaching their fullest potential.

We help get your child ready for Kindergarten by partnering with you and providing meaningful play-based activities and fresh, engaging learning experiences. We strive for physical, intellectual, emotional, cognitive, and social development and growth.
Our researched-based curriculum encourages children to remain actively involved in the learning process as they experience a variety of activities designed for each age and stage of development. We support your child's involvement as they explore individual interests through creative and dramatic play while using life in the community and the world as their backdrop. Children learn language, concepts about the physical world, social skills, emergent literacy, problem solving, motor coordination and self-confidence.

Time spent at St. Mary Child Care Center is a peaceful and joyful time of learning and growing.
Our Staff
Lead teachers hold degrees in Child Development, Early Childhood Education or related fields of study. Our teachers and aides have experience working with young children.

Nurturing and caring personalities are important requirements for all working in the Center. Staff members are certified in CPR, First Aid and Infection Control. Child to adult ratios are maintained at or below state requirements.
Child Care License
Licensed and monitored by the State of Michigan Department of Health and Human Services.
Meals at St. Mary Child Care Center
St. Mary Child Care Center provides children with two nutritious snacks and a hot lunch during the day. The food program fulfills USDA recommended nutritional requirements for child care programs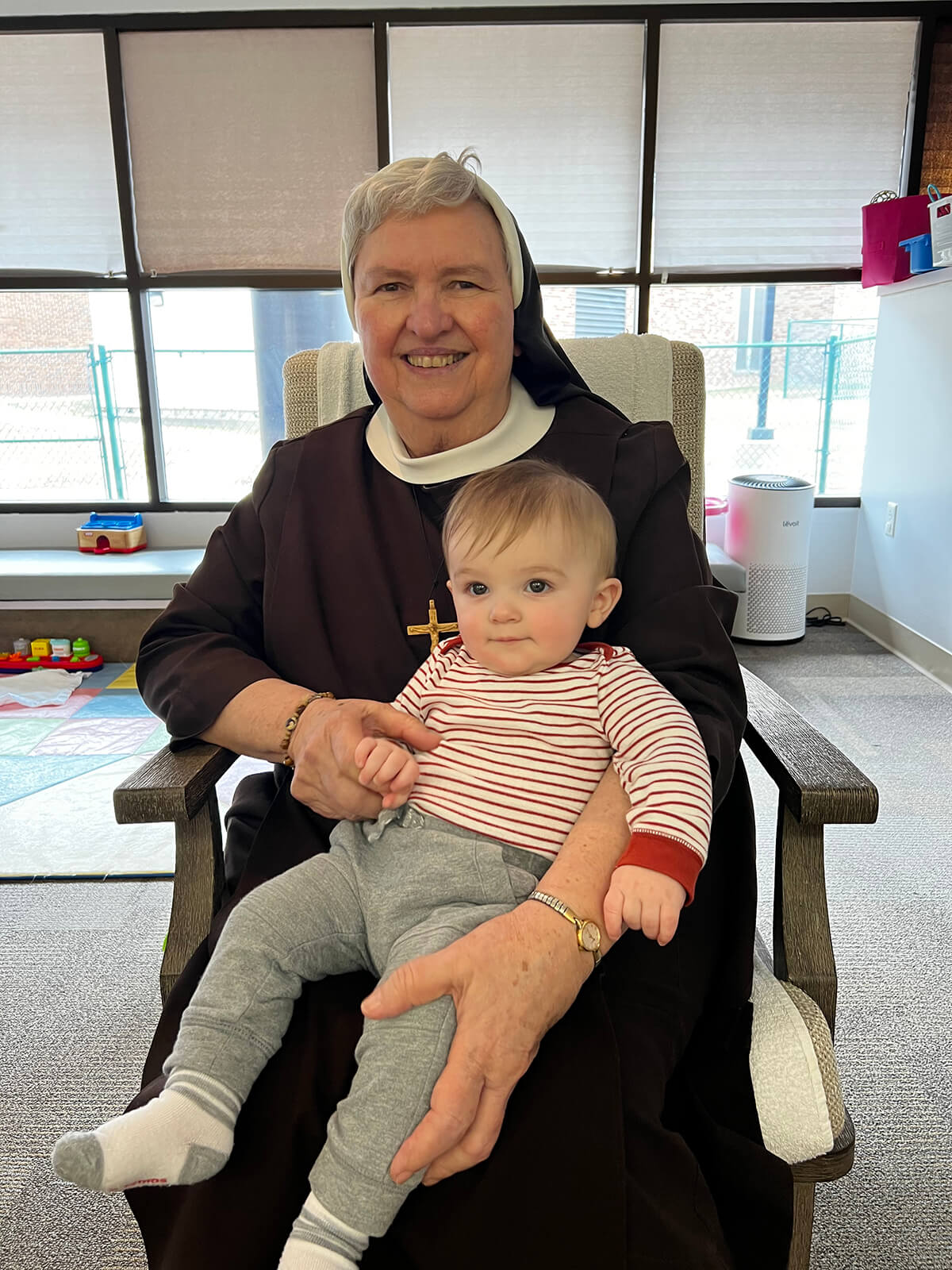 Our Mission
Guided by our Catholic and Felician traditions, we nurture and educate the whole child in a peaceful and faith-filled environment.
Our Vision
Provide a foundation by which children reach their full potential guided by Felician Core Values.
Felician Core Values for Ministry
Respect for Human Dignity, Compassion, Transformation, Solidarity with Those in Need, Justice & Peace.